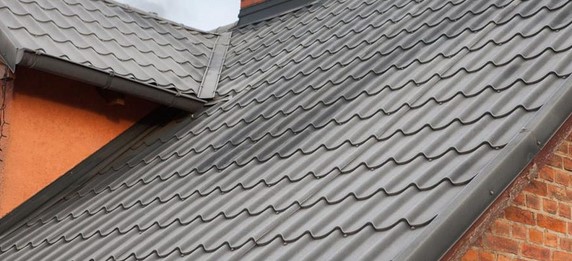 Many people forget to take the roof into consideration when designing their house. Of course this is a wrong move since roof is a huge part of the exterior design of a house. Before calling the best roofing company to install the roof, you need to think about the design of the roof carefully. Roof is located in a very visible part of the house. In fact, it is possible that the first thing people will notice from your house is the roof. So, you need to make sure that the design of the roof goes hand in hand with the overall design of the house. Here are some tips to help you create a beautiful roof design that will not look out of place.
Go with A Shape that Matches The Style of Your House
There are so many options of roof shape that you can choose and it is the first thing that you need to decide. Different shape of roof will give different nuance to the house. While some shape will look amazing in rustic house, the other will look better in modern or contemporary house.
Remember, nowadays roof doesn't have to be in conventional triangle shape. You can opt for flat roof if you prefer something different and simple, or you can go with saw tooth roof if you want something out of the box. No matter what your choice is, make sure you find an roofing company that will be able to pull off the job well.
Choose the Material Carefully
Now that you know which roof shape you prefer, it is time to choose the material. Choosing the best material is important because you want something that is suitable with the weather condition in your area and also has great strength.
But the choice of material is not only related to the durability aspect. The material also can help improving the overall look of the roof. If you need something that looks modern and has some industrial vibe in it, metal is the best option. Meanwhile, if you want something classic, rustic and traditional, you have plenty of choices. Firstly, you can go with wooden roof. There is something magical about this material. It is pretty and also very easy to maintain. However, you need to check the local regulation first before installing this roof. This material can easily get caught in fire so not every state allows it. If you want something fire resistant, you can go with slate. The catch is, this material is hard to install so you need some help from roofing service.
Choosing the right material is also important because some comes with different colors while some aren't. If you are bored with the classic roof color, make sure the material has plenty of color variations or can be easily painted.
Make Sure It Is Durable
Last but not least, make sure the material is durable. Durable material means it will stand the test of time. As a result, the roof will look like new for a very long time and you don't need to spend too much money to fix it.